The All Japan Shakaijin (workers) Taido Championship was held in Tokyo Budokan last 16th of september.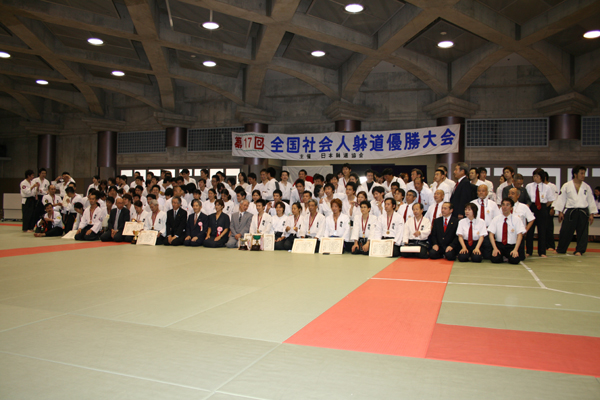 This competition is held every year in september since 1991.
This year over 150 competitors gathered to the Tokyo Budokan for the event and the level was quite high.
I participated in indivudal hokei and jissen with 4 other members of our Aomori dojo.
Here are the results
Individual Men Hokei (Black belt):[b]
1. NAKANO Tetsuji
2.KANEKO Tomokazu
3.SAKAMOTO Takumi

[b]Individual Women Hokei (Black belt):
1. SATÔ Akiko
2. MIYAGI Erika
3. MASAKI Yayoi
Veteran Hokei (Black belt) :
1. TÔNE Noriyoshi
2. TAKAHASHI Tadayoshi
3. HAMASAKI Mutsumi
Individual Men Jissen:
1. KANEKO Tomokazu
2. SATÔ Masato
3. HORIGOME Ryûta
Individual Women Jissen:
1. CHISHIKI Mina
2. ICHIHARA Tomo
3. NAKAMURA Megumi
Mixed Team Jissen:
1. A Team (NAKANO Tetsuji, TABATA Manabu, TABATA Maya, SHIRAKURA Shigeru, KASUGA Y. HAMADA T.)
2.B Team (TANNO Kimio, FUJIMORI Haruo, IJIMA, MAEDA Kenji, HOSHI Noriko, DOI Mitsuji)